Gueligs Waste Removal And Demolition LLC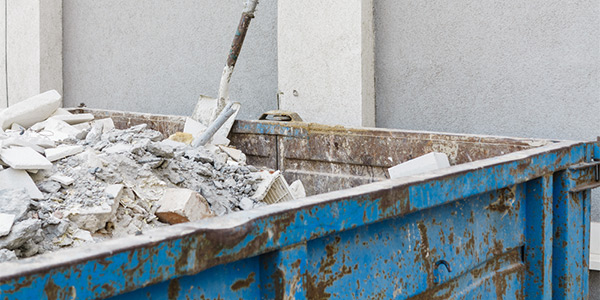 Gueligs Waste Removal And Demolition LLC has been Eden's premier source for dumpster rental, debris removal and demolition services since 2000. We provide services for home cleanouts, construction projects and much more, and also have a transfer station for garbage and recycling.
Affordable Dumpster Rental in Eden, WI
If you've ever had a large quantity of waste from a construction project, demolition or house cleanout and had no idea how to begin the process of getting rid of it, you likely understand the value that a trusted and reliable junk removal service can provide. Since 2000, Gueligs Waste Removal And Demolition LLC has been serving clients with thorough, affordable and accessible junk removal in Eden, WI. Whether our clients have an ongoing project underway or need one-time waste hauling, our bonded and fully insured team is available to ensure their needs are met.
Gueligs Waste Removal And Demolition LLC specializes in offering roll-off dumpster dental in Eden, WI for a variety of common projects that produce significant quantities of waste. Our clients use our services for construction and demolition projects—including roofing and remodeling projects—as well as for home cleanouts. If you need a dumpster for your project, call our team, and we'll deliver a large temporary dumpster. Then, when it's full or when your project is complete, we'll take it off your hands. Cleaning up after your project is never easier than when you work with a skilled and personable waste removal company. Here are some reasons why our clients love doing business with Gueligs Waste Removal And Demolition LLC:
We offer quality dumpster rental and waste removal services for residential and commercial clients.
Our services eliminate hassle and can save you from making numerous trips with your waste.
We've served Eden and the surrounding areas since 2000.
We are bonded and fully insured for your protection and peace of mind.
Our rates are competitive and transparent.
Proudly offering dumpster removal and demolition services to the following areas:
Eden, WI
Fond du Lac, WI
Kewaskum, WI
Oshkosh, WI
Plymouth, WI
Waupun, WI
West Bend, WI
Fond du Lac County, WI
Dodge County, WI
Sheboygan County, WI